As you know, we have always implemented strict protocols in regards to cleaning & disinfecting/sterilizing our work
space, tools, and common areas. In addition to our already high standards we have implemented new policies for our team as well.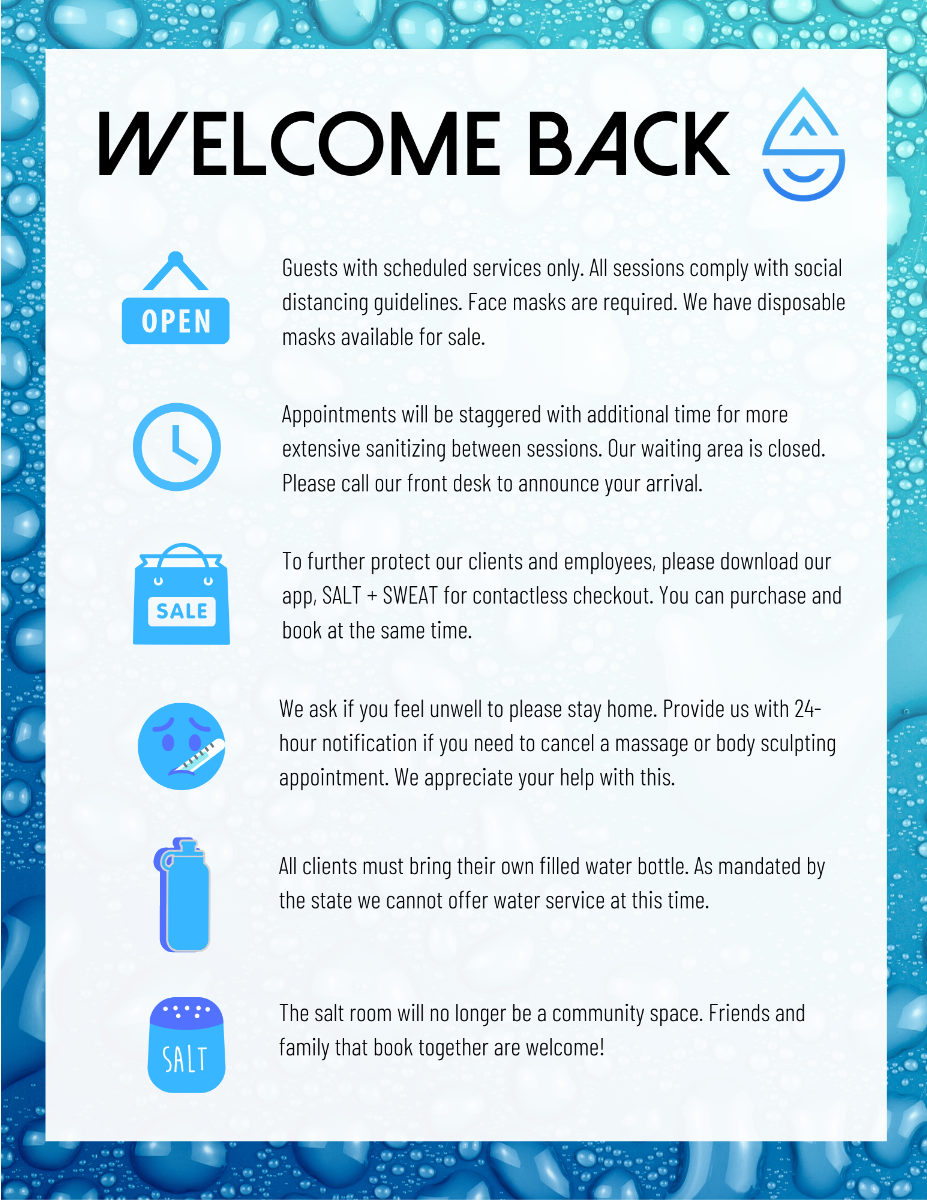 1. All employees will continue to wash and sanitize their hands between each client
2. All employees will continue to thoroughly clean and disinfect their work space as well as common areas including all door knobs, light switches, and frequently touched surfaces.
3. We will be booking longer blocks in between appointments to ensure we have the proper time to thoroughly disinfect between each client .
4. All beds/treatment tables like always are being turned over and disinfected between each client.
5. We ask that clients do not arrive early to their appointments. We will avoid having any guests in our waiting areas to maintain social distancing guidelines.
6. All employees will wear protective face masks in compliance with NYS health guidelines
7. Employees are instructed to stay home if they are not feeling well, show any cold or flu like symptoms and/or have a fever.  Temperatures will be read prior to their shift.
8. All clients will have their temperatures read as well upon entering.